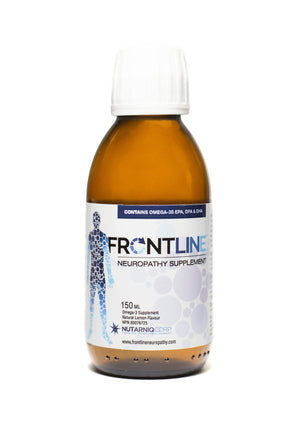 Nutarniq Corp
Frontline Neuropathy
Sale price Price $49.99 Regular price $59.99
Frontline Neuropathy is the nutrition therapy for neuropathy and is designed to help you optimize your nerve health.
This product was developed from the latest nerve regenerating clinical science and is:
Rapidly absorbed for maximum effect
Contains all pro-nerve omega-3 fats
Easy to take with a no drip bottle
Pleasant lemon flavour
Third party tested for ultimate purity   
Want to save 10%? Subscribe to have Frontline Neuropathy shipped straight to your door worry-free every 30 or 60 days.